Roof Repair You Can Trust
TAKE A LOOK AT OUR PAST WORK!
Filter our work by locations, photos, reviews and services we provide. Select any of the filters found at the top right of the map and watch the pins on the map change, as well as the addresses on the right change. If the icons in the "address view" are black, it means there are photos or reviews on that project pin. If the pin on the map is a solid color, it means there are photos of that project and/or reviews from our happy clients. If you ever want to refresh the map to its original state, just click the "refresh map" link.
Happy exploring!
Central PA's Most Trusted Roofing & Metal Roofing Contractor
Guaranteed estimates scheduled in 24 hours. Most estimates completed onsite by our project specialist!
50 Years Lifetime Warranty

100% Customer Satisfaction

Financing Available

High Quality Products & Workmanship
Request FREE Estimate
Fill in the form below & our team will contact you shortly.
"*" indicates required fields
Timberline HDZ ®
SHINGLES
GAF Timberline HDZ shingles are the thickest most ultra-dimensional shingle available today.
#1 selling shingle in North America

53% thicker than regular shingles

StainGuard perfection protects against roof algae

Adds value and performance in a genuine wood-shake look

Designed to withstand winds up to 130 MPH
Huge variety of colors to choose from

Transferable limited lifetime warranty

Improves your homes resale value

Infinite Wind Warranty
Choose From a Large Selection of Shingle Colors: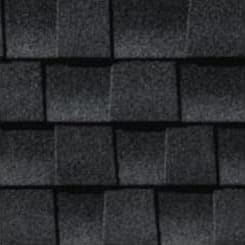 Charcoal
Barkwood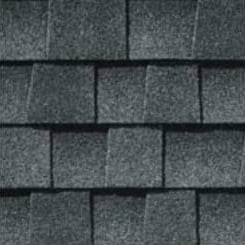 Pewter Grey
Shakewood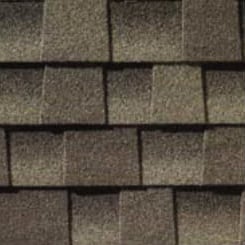 Weathered Wood
We are now a Preferred Contractor with Owens Corning.
We can offer their Duration Line of Shingles plus the Designer Colors.
Hour roofing scheduled estimate guaranteed
Of all re-roofing projects are done in one day
Days maximum wait time to schedule your roofing job
Years without any insurance claims for a poor roof job
Most jobs including cleanup are completed in one day so that you don't have to wait weeks or months for brand-new roof.
CLEAN UP TO YOUR FULL
SATISFACTION
We do not leave the jobsite until your yard and exterior is inspected and cleaned to your full satisfaction.
SHINGLES MADE TO LAST OR
WE REPLACE FOR FREE
We only use GAF shingles which have been proven to stand the test of intense wind and weather better than any other shingle available.
FULL SHINGLE INSPECTION BY A
3rd PARTY GAF CERTIFIED CONTRACTOR
As GAF Master Elite roofers, residential re-roofing job are randomly inspected by a third-party GAF certified contractor. Commercial re-roofing jobs always receive third-party inspection.
10 or 25 YEAR TRANSFERRABLE
WORKMANSHIP GUARANTEE THROUGH GAF
If anything happened to your DePalma installed roof due to faulty workmanship, like a blow off or a roof leak, we will repair the damage at no cost to you.
METICULOUS
CLEANUP SERVICES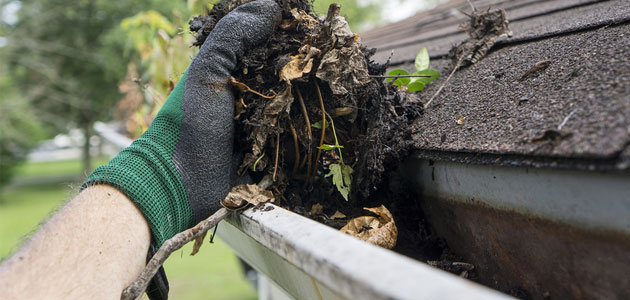 Free Complimentary Gutter Cleaning
Not only do we use state-of-the-art disposal equipment to make sure your yard is meticulously cleaned to your satisfaction after every roofing job, we gladly will clean the inside of your gutters to ensure no roofing material or debris was left behind – all at no extra cost to you.
DePalma Construction uses the latest in roofing disposal equipment so that your yard, landscaping, garden and shrubs are protected and kept clean from roofing debris – allowing us to expedite your roof installation in one day.
If you're a homeowner in Mechanicsburg, PA, you'll agree that maintaining the structural integrity of your home is crucial. At the heart of this is your roofing system, and in particular, shingle roofs. These are the unsung heroes braving the weather elements to ensure our homes remain safe and secure. In this blog, we'll dive into the fascinating world of shingle roofs and how to maintain them efficiently. What are Shingle Roofs? Shingle roofs are popular among Mechanicsburg homeowners due to their durability, aesthetics, and cost-effectiveness. Roof shingles are typically flat, rectangular shapes laid in overlapping courses from the bottom edge of the roof up. Materials used include asphalt (the most common), wood, metal, plastic, and slate. Why New Shingle Roofs? Investing in a new shingle roof has numerous benefits. It increases the overall value of your home, offers improved weather protection, and provides better insulation, leading to energy cost . . .
As a leading Pennsylvania roofing company, we understand that your home's protection against the elements is a top priority. One key component to achieving this is installing the right seamless gutter size. If you've been wondering how to figure out the best gutter sizing for your home, you're in the right place. The Importance of Proper Gutter Sizing Before we delve into how to determine the right seamless gutter size for your home, let's consider why it's important. Gutters serve the crucial function of directing rainwater away from your home's foundation, preventing potential damage. If your gutters are too small, they might overflow during a heavy rainstorm, leading to water damage. On the other hand, excessively large gutters could detract from your home's aesthetic appeal and cost more without providing significant benefits. Factors to Consider When Determining Gutter Size When deciding on the best gutter size, you should consider the . . .
The Role of Seamless Gutters in Protecting Your Home's Foundation and Landscaping Homeowners in Pennsylvania understand that maintaining a functional and sturdy roofing system is crucial. However, many homeowners often overlook the importance of the gutter system, which is an equally essential aspect of their home's exterior. Your home's foundation and landscaping are protected by seamless gutters.  Seamless gutters are crucial for channeling water away from your home's foundation. Without a proper gutter system, water can pool around your foundation.  This causes erosion and damage. Therefore, seamless gutters offer superior protection against leaks, clogs, and other issues that can lead to water damage. Preserving your home's landscaping is another critical role of seamless gutters. Improperly channeled water can cause soil erosion, damaging your lawn, flower beds, and other landscaping features. A well-designed gutter system will help prevent soil erosion and protect your outdoor spaces from damage. The Advantages . . .