Roof Repair You Can Trust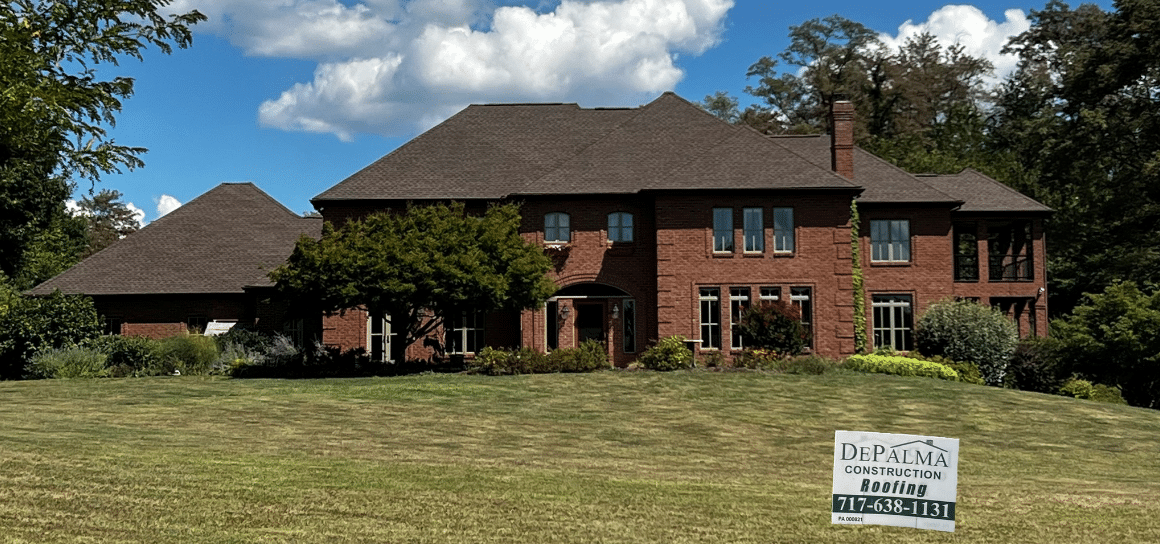 Your Expert Roofing Contractor in Lemoyne, PA
DePalma Roofing & Construction, the leading roofing contractor in Lemoyne, PA, is trusted by residents for exceptional service and expert craftsmanship. With a commitment to delivering unparalleled results, we pride ourselves on providing personalized attention to every client. With extensive knowledge in residential and commercial roofing, we handle a wide range of projects, from minor repairs to comprehensive installations.
Our skilled and experienced team of roofers has been delivering excellence to the Lemoyne community for years. As a fully licensed and insured company, we stand behind the quality of our work and offer a warranty on all completed projects. Whether you're dealing with troublesome leaks, worn-out shingles, or in need of skylight installations, our professionals have the expertise to tackle any roofing project with precision and skill.
At DePalma Roofing & Construction, we understand that each roofing project has unique requirements. That's why we take the time to understand your specific concerns and goals, crafting a tailored plan that perfectly aligns with your needs. Our unwavering commitment to quality, affordability, and customer satisfaction ensures that our services not only meet but exceed your expectations.
When you choose DePalma Roofing & Construction as your roofing contractor in Lemoyne, PA, you're choosing a team of capable and experienced professionals. Contact us today for more information about our top-of-the-line roofing services or to request a free, no-obligation quote. We are dedicated to meeting your roofing needs with our exceptional expertise and professionalism.
GAF Top President's Club Roofer
Top-Quality Roofing Services in Lemoyne, PA and Surrounding Areas
DePalma Roofing & Construction is your trusted provider of top-quality roofing services in Lemoyne, PA, and the neighboring regions. We are dedicated to delivering exceptional results, ensuring that your residential or commercial property is secure, safe, and visually appealing. With our extensive range of services, we have the expertise to address all your roofing needs. Here's an overview of what we excel at:
Shingle Roof Installation
At DePalma Roofing & Construction, shingle roof installation is one of our primary areas of expertise. With meticulous attention to detail, we provide top-notch shingle roof installation services in Lemoyne, PA, combining stunning aesthetics with long-lasting durability. Whether you prefer asphalt, wood, tile, or any other type of shingle, our skilled team is equipped to handle the installation with precision and expertise.
Our process begins with a comprehensive inspection of your current roof structure, carefully assessing its condition and identifying any necessary preparatory work before the shingle installation begins. We prioritize establishing a solid foundation to ensure optimal performance for your new roof. Throughout the installation process, we take great care in laying the shingles perfectly, ensuring each section of the roof is secure and well-protected against the elements.
At DePalma Roofing & Construction, we understand the importance of minimizing disruptions to your daily life. Our experienced team follows a streamlined shingle installation process, working efficiently while maintaining a clean and organized work environment. Upon completion, we take pride in conducting a meticulous clean-up, leaving your property in pristine condition, showcasing the beauty of your new roof.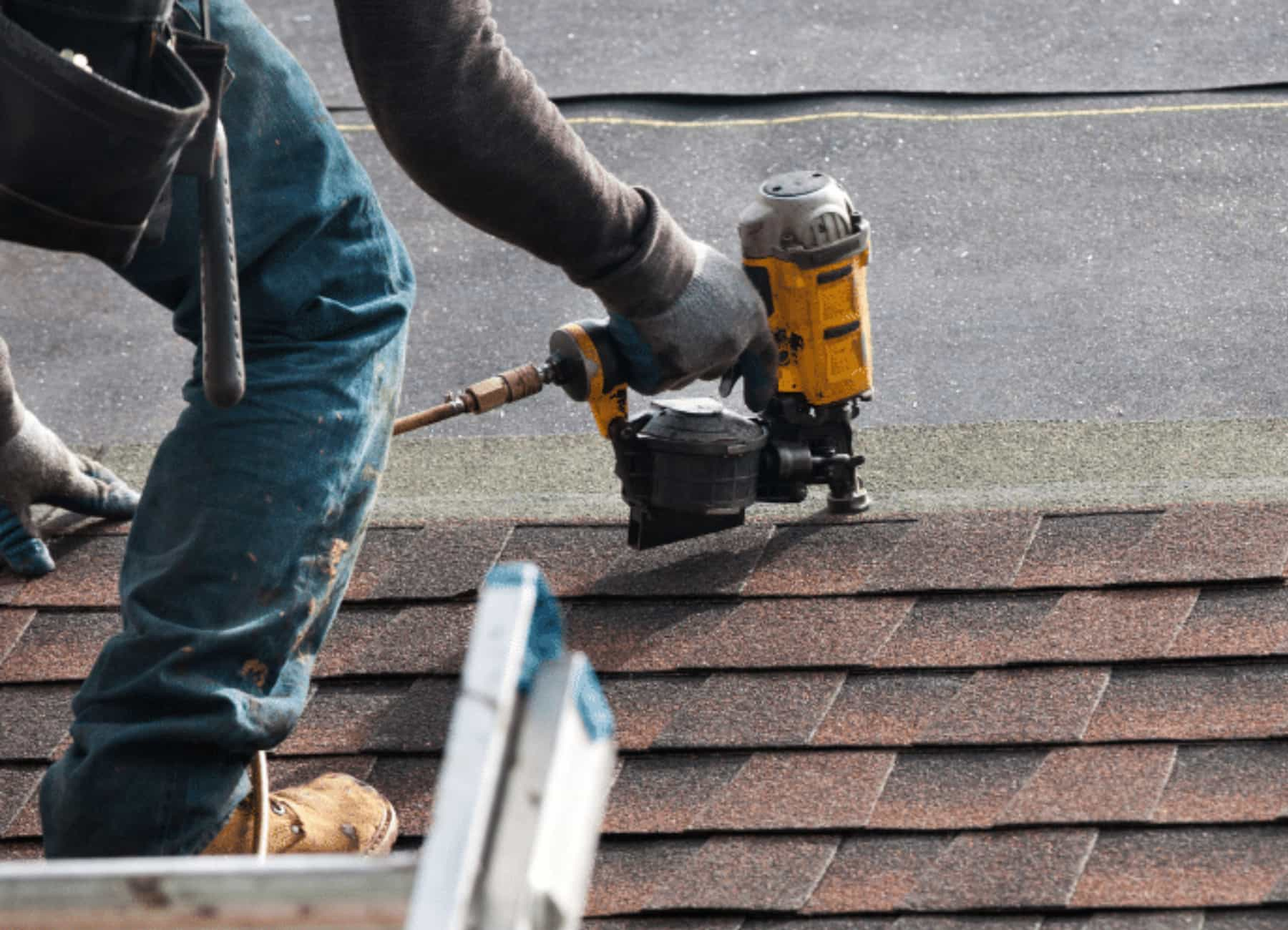 Roof Repair
When it comes to roof damage caused by unpredictable weather in Lemoyne, PA, DePalma Roofing & Construction is your go-to source for swift and reliable repair services. We understand the urgency of addressing roof issues promptly to prevent further damage to your property. Whether it's a minor leak or significant storm damage, our expert team is equipped with the skills and knowledge to handle any repair with efficiency and precision.
Our process begins with a thorough inspection of your roof, leaving no stone unturned in identifying the extent of the damage. We meticulously examine every detail, ensuring that we uncover any hidden issues that could compromise the integrity of your roof in the future. Once we have assessed the situation, we provide you with transparent and comprehensive explanations of the repair options available, empowering you to make informed decisions.
With our unwavering commitment to quality, we execute the necessary repairs using top-notch materials and advanced techniques. Our goal is to restore your roof to its optimal condition, providing long-lasting protection for your home or business. We understand the importance of a timely response, and our team works diligently to complete the repairs in a swift and efficient manner, without compromising on the quality of our craftsmanship.
Gutter Installation
When it comes to safeguarding your home from water damage, quality gutters play a vital role. At DePalma Roofing & Construction, we take pride in offering exceptional gutter installation services. We understand that each home is unique, which is why we provide a wide range of gutter types and styles to suit your specific requirements.
Proper installation of gutters is key to maximizing the longevity of your roof and siding, and our team is committed to delivering installations of the highest standard. We consider various factors, such as roof slope, house size, and local weather patterns, to carefully select and install the ideal gutter system for your home.
Our skilled professionals utilize their expertise to ensure precise installation, paying attention to every detail. We work diligently to ensure that your gutter system is not only functional but also enhances the aesthetic appeal of your home. By selecting the optimal gutter system for your property, we help protect your investment and provide reliable defense against water damage.
Commercial Roofing
At DePalma Roofing & Construction, we go above and beyond standard installation and repair services to offer a comprehensive range of commercial roofing solutions. We understand the unique requirements of commercial roofing and are well-equipped to handle various roofing types, including flat roofs, low-sloped roofs, and materials such as EPDM and TPO.
Our approach to commercial roofing extends beyond installation and repair. We emphasize the importance of regular inspections and maintenance to ensure the longevity and performance of your commercial roof. Our expert team conducts thorough inspections, identifying any potential issues and addressing them promptly to prevent costly damages down the line.
In the event of repairs, we respond promptly and efficiently to minimize disruptions to your business operations. We prioritize swift and effective repairs to maintain the integrity and functionality of your commercial roof, providing you with peace of mind.
Roof Inspection, Maintenance, and Replacement
We take a holistic approach to roofing, offering a range of services including inspections, routine maintenance, and roof replacements. Our commitment to proactive care ensures that your roof remains in optimal condition, extending its lifespan and saving you money in the long term.
Regular inspections and maintenance play a crucial role in identifying and addressing potential issues before they become major problems. Our skilled team conducts thorough inspections, carefully examining every aspect of your roof to detect any signs of damage or wear. By addressing these issues early on, we can prevent costly repairs down the line and keep your roof functioning at its best.
When it comes to roof replacements, we understand the significance of this decision for homeowners. Our experienced professionals are here to guide you through the entire process, from selecting the right materials to ensuring a seamless installation. We prioritize open communication and collaboration, taking the time to understand your needs and preferences, so that we can deliver a roof replacement that not only meets your expectations but exceeds them.
Why Choose DePalma Roofing & Construction as Your Trusted Roofer in Lemoyne
When it comes to roofing, trust is paramount. DePalma Roofing & Construction stands out as the go-to choice in Lemoyne, PA, offering unmatched workmanship, reliability, and peace of mind.
Years of Excellence
With a long history of dedicated service in Lemoyne and the surrounding areas, our team has mastered the art of roofing. We have an in-depth understanding of the unique weather patterns and architectural styles that define the region. Our expertise ensures that every project we undertake is executed with precision and finesse.
Uncompromising Quality
At DePalma Roofing & Construction, we are committed to delivering top-tier quality in every aspect of our work. From the selection of premium materials to the application of cutting-edge roofing techniques, we go above and beyond to exceed stringent quality standards. Our unwavering commitment to excellence is evident in the long-lasting results we consistently achieve.
Skilled and Professional Team
Our team is the backbone of our success. Each member of our staff is highly skilled, extensively trained, and brings a wealth of hands-on experience to every project. Their meticulous attention to detail ensures that the roofing solutions we provide not only withstand the test of time but also enhance the aesthetic appeal of your property. You can trust our team to deliver unparalleled craftsmanship.
Customer-Centric Approach
At DePalma Roofing & Construction, we prioritize building strong relationships with our clients through exceptional service and transparent communication. We place our customers at the heart of our operations, keeping you well-informed at every stage of your roofing project. We address all your concerns promptly and ensure that we meet and exceed your roofing needs with utmost satisfaction.
Proven Track Record
Over the years, we have earned a stellar reputation in the roofing industry, garnering the trust and loyalty of numerous satisfied clients. The positive feedback we consistently receive speaks volumes about our unwavering commitment to delivering high-quality roofing solutions that surpass expectations. When you choose DePalma Roofing & Construction, you can have full confidence in our proven track record of excellence.
Community Engagement
We take pride in actively engaging with the local community. As a company, we have been the exclusive roofer for the annual house-building project at the Milton Hershey schools for the past three years. Our involvement in the community reflects our integrity, values, and commitment to making a positive impact.
Choosing DePalma Roofing & Construction means selecting a reliable, professional, and customer-centric roofing contractor in Lemoyne, PA. Contact us today to experience the difference that our expertise, quality, and dedication can make for all your roofing needs.
The Benefits of Choosing a Local Roofing Contractor in Lemoyne
When you entrust your roofing project to DePalma Roofing & Construction, a local roofing contractor, you unlock a host of advantages rooted in our deep understanding of the Lemoyne area. With years of experience serving the community, we possess invaluable knowledge of the local climate and architectural nuances that impact roofs in Lemoyne. From the occasional heavy snowfall to the persistent winds that grace the region, we are well-versed in the challenges your roof may face.
This localized expertise allows us to recommend the most suitable roofing solutions for your home or business, ensuring optimal protection against the unique weather patterns of Lemoyne. Whether you require a resilient roof that can withstand the elements or an energy-efficient solution that complements the local environment, our team is well-equipped to meet your specific needs.
In addition to our expertise, our proximity to our customers allows us to provide prompt and efficient services. Whether it's an urgent roof repair after a storm or routine maintenance, we can swiftly reach your location in Lemoyne, minimizing response times and swiftly addressing any issues. This ensures minimal disruption to your daily life and allows you to enjoy a safe and comfortable living or working environment as soon as possible.
Choosing a local roofing contractor like DePalma Roofing & Construction not only grants you access to top-quality craftsmanship and personalized service, but it also fosters the growth and prosperity of Lemoyne. By supporting a local business, you contribute to the vibrancy and resilience of our community, helping to create a stronger and more connected neighborhood.
Experience the benefits of working with a trusted local partner for all your roofing needs. Contact DePalma Roofing & Construction today to embark on a roofing journey that combines exceptional service, expertise, and a shared commitment to the success of Lemoyne, PA.
Walton
Washington Heights
Get in Touch with the Leading Roofing Contractor in Lemoyne, PA
When it comes to all your roofing needs in Lemoyne, PA, and the surrounding areas, DePalma Roofing & Construction is your go-to choice. Whether you're looking for a new roof installation, require repairs to fix a leak, or seek regular maintenance services, our professional and experienced team is here to assist you. We understand that every roofing project is unique, and we are dedicated to providing customized solutions that align seamlessly with your specific requirements.
With our comprehensive range of roofing services, we have the expertise to handle projects of any size, whether residential or commercial. We encourage you to get in touch with us for any inquiries you may have. Our friendly staff is available to discuss the specifics of your project, address any questions, and provide you with a detailed estimate. Don't hesitate to reach out to DePalma Roofing & Construction, your trusted local roofing contractor in Lemoyne, where quality and reliability come together. Experience firsthand the exceptional service and craftsmanship we bring to every roofing project.
10 or 25 YEAR 'PEACE OF MIND' WORKMANSHIP GUARANTEE
With every roof we install you are covered by GAF's 10 or 25 year workmanship guarantee. That means if a shingle cap blows off in a windstorm, or a leak forms, or anything roof related for that matter – we will promptly replace and/or repair the problem at no cost to you.