Servicing Dillsburg, Mechanicsburg, Camp Hill, & Surrounding Areas

Call (717) 275-9589


Click to Call

We offer a Lifetime Warranty on all shingle re-roofs!
Central PA's Most Trusted Roofing & Metal Roofing Contractor
50 Years Lifetime Warranty
100% Customer Satisfaction
Financing Available
Quality Service
Timely Service Delivery
100% Qualified & Insured
High Quality Products & Workmanship
Get Your Quick Quote in Seconds

 5/5
"The entire experience with DePalma was outstanding…"
"I thought the entire experience with DePalma was outstanding. They did everything they said that they would do and did it all in a very timely manner. I had them replace my roofing, replace my siding and replace my gutters. They had separate specialized crews do each of the tasks. I was shocked at how skilled the workmen were. You could tell they had done this kind of work many times before. The equipment they use was also top notch. I got estimates on the job from five different companies and I thought the DePalma price was very competitive. I especially liked how they had an inspector come out after each major portion and do a walk-through with me. I would not hesitate to use them again."
-Phil StCyr, Happy Homeowner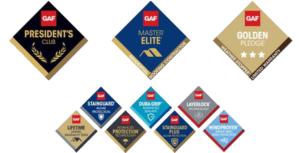 Our Services
Residential Lifetime
Shingle Re-Roof
Commercial Shingle Re-Roof
Metal Re-Roofs
Roof Repairs
Siding
Spouting and Leaf Gaurd
Get a Free No-Hassle Quick Quote
Get your Quick Quote now
It's simple, just fill out our online form or give us a call now.

Get a Quick Quote


Get Estimate


Call (717) 275-9589


Call (717) 275-9589

What Our Customers Say
The roofing and siding work is very good and the guys had some very hot days last year doing roof and the siding work with new shutters looks great on house. If we would need any further work, I will use them and they may use my house for any showing of their work.
Showed up on the day with the amount of many-power that he promised. I think everything went well. The roof looks good and that makes our house look good. Thanks to De Palma Construction for a job well done!
James and Chad were excellent to work with . . . service doesn't get any better. We had a re-roof, new gutters and new skylight. All done in a very professional manner and quality result. I would highly recommend De Palma Construction.
Have An Emergency?
Call Us right now
We'll send out an experienced project specialist to help right away!
High Quality Roofing services
Central PA's most trusted Roof & Metal Roof specialists
One Day Job Completion

Most jobs are completed in one day so that you don't have to wait weeks or months for
your brand new roof.
Fully Licensed & Insured

Our team is highly trained & licensed to complete all siding & window jobs.
Shingles Made to Last

We only use GAF shingles – proven to endure intense wind and weather better than any other shingle.
Clean Jobsite

We do not leave the jobsite until your yard and exterior is inspected and cleaned to your full satisfaction.
Our Contactless Service
Depalma Construction is proud to serve our local community as safely as possible.
We provide estimates and complete all work without coming into contact with customers.
All communication can be done via phone. Customers are able to remain in their house, while we have full access to roofing, windows and siding.
DePalma wants to ensure that our customers, staff and wider community remain safe and follow all guidelines at all times.
Our experienced roofing team:
Competitive Prices
Quality Service
Timely Service Delivery
100% Qualified & Insured
High Quality Products & Workmanship
Quality Service
Get Your Estimate Today

Get a Quick Quote


Get a Quick Quote


Call (717) 275-9589


Call (717) 275-9589