Planning a residential roof repair or replacement is not as easy as it sounds. You'll need to hire a trusted professional if you want it to be completed successfully, which means you can't just hire anyone who's up for the task. And with several roofing companies available in your area, you might find it a bit difficult to find one that meets your expectations.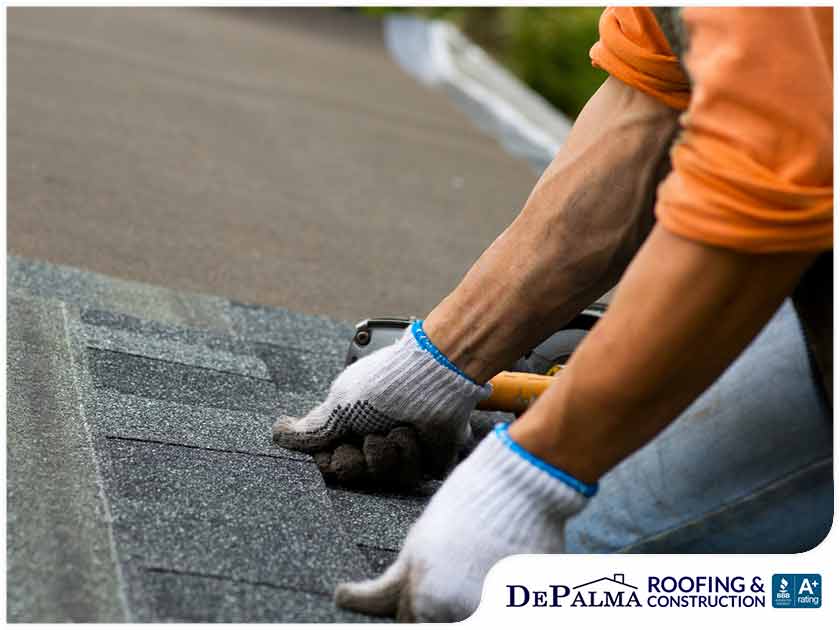 If you're not sure how you can find the right contractor for your project, De Palma Construction has put together some useful tips to help you out:
Ask About Their Licences and Business Permits
As you look for prospective contractors, you need to make sure they have all the needed credentials, licenses and business permits. By knowing the code requirements in your area, you will be able to weed out the companies that may be tempted to cut corners. We recommend going for a contracting company that has the appropriate licenses and keeps them up to date while also giving you a lot more recourse should something go wrong.
Get to Know Whether They Have Enough Experience
More experience is always better in any residential and commercial roofing company, as the ones that do poor quality work don't tend to last very long. However, even the most seasoned company may not be familiar with all types of roofs, so make sure that the contractor you're interviewing has experience with the style of roof your home has before you agree to anything.
Ask About Their Insurance
The employees that are working on your roof should be covered by workers' compensation while general liability insurance covers your actual property. For instance, if a contractor accidentally burns part of your home in the process of welding something on your roof and the company doesn't carry liability insurance, you'll likely end up covering for the debts incurred by the unfortunate accident.
You should also note that you shouldn't just take the roofer's word as it is when it comes to insurance, so always ask to see a certificate. This certificate will list your name and address as an additional insured, so if something happens during the roofing installation, you and all of your hard-earned property are covered. If you still feel hesitant, call the insurance company and ask.
Get Your Estimate in Writing
Your roofing project's estimate gives you a rough idea of how much your repairs or replacement is going to cost. With a comprehensive written estimate, you'll have all of the details, including how much it will cost to remove your old roof (if it's applicable), the cost of how much your new roof or roof repairs, and any additional costs that may come up, such as replacing rotten parts of its inner structure.
You should always insist on getting a written estimate of your residential roofing replacement so that you'll get more leverage especially if the total cost listed on the contract is much higher than the one you were given in the estimate. Doing this will also let you verify for yourself what's included in the total cost and what isn't.
Find Out How They'll Protect Your Landscaping During the Renovation Process
You might think too much about what's going on top of your roof and forget about what surrounds your home. This includes not only your gutter system but also your landscaping. If you spend hundreds or even thousands of dollars planting trees, shrubs and flowers, you wouldn't want that to go to waste during the roof renovation process.
Before you hire a roof installation company, ask specific questions on what they'll do to protect your landscaping. For instance, ask where the old shingles and potentially rotten plywood will be dropped or tossed so that it doesn't affect the bushes and flowers that surround your home. If an accident occurs and an employee from the company tramples all over your prized rose garden, you need to know how you'll be compensated for it.
See How You Can Communicate On-Site
The company you choose should always have someone on-site that's able to address any of your concerns. However, there are some companies that claim that a project manager will always be on-site, only for the crew to arrive without the project manager. Should this ever happen to you, it's best to call the company immediately, and if no one answers you should send the work crew home for the day.
Remember, a trusted and reputable company will always have someone on-site throughout the roof renovation process to answer any potential concerns that you may have. And as an excellent residential and commercial roofing contractor, De Palma Construction stands behind our quality of work and we make sure to get the job done right the first time. Call us at (717) 638-1131, or just fill out our convenient contact form. Talk to us today!